Avoid unpleasant surprises, manage risks efficiently.
More information to make decisions.
Detection and treatment of risks.
Standardization of the risk management model.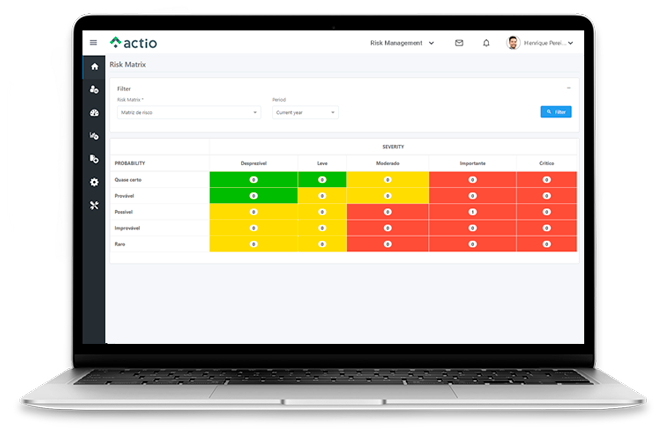 Integrated management of all your organization's risks.
Be more efficient in controlling factors and treating residual risks.
Risk identification and registration.
Classify the risk and link to strategies, processes, and projects.
Monitoring and evaluation.
Monitor and periodically evaluate Severity x Probability.
Manage risk mitigation plans and address residual risks.
The only software certified by

.
Get to know the Risk Management module functionality.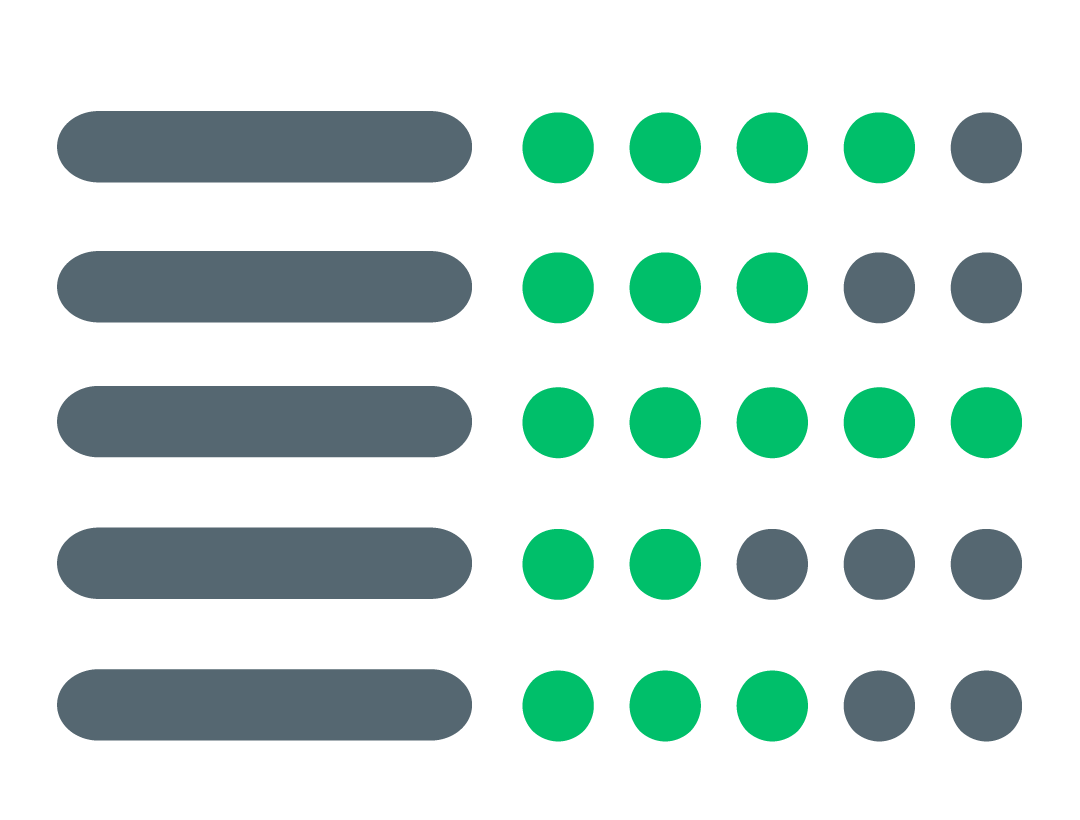 Risks
All organizational risks in one menu.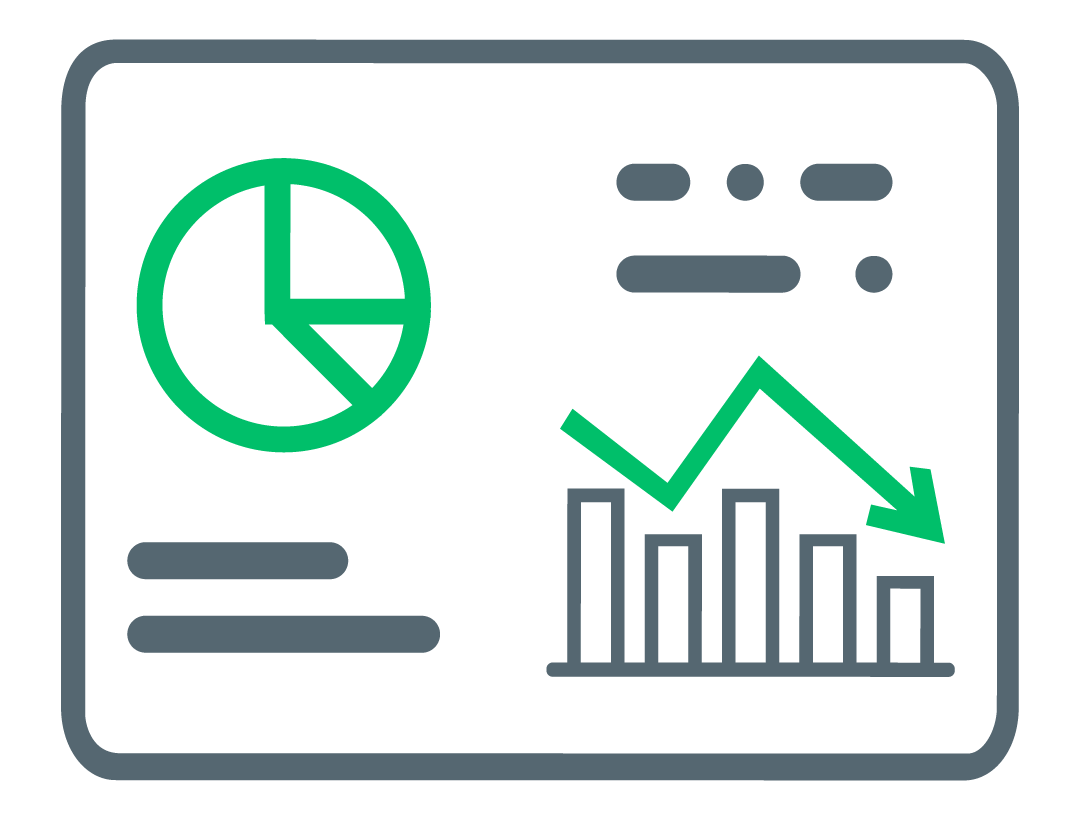 Dashboard
Customize the view of risks by entering all the control points.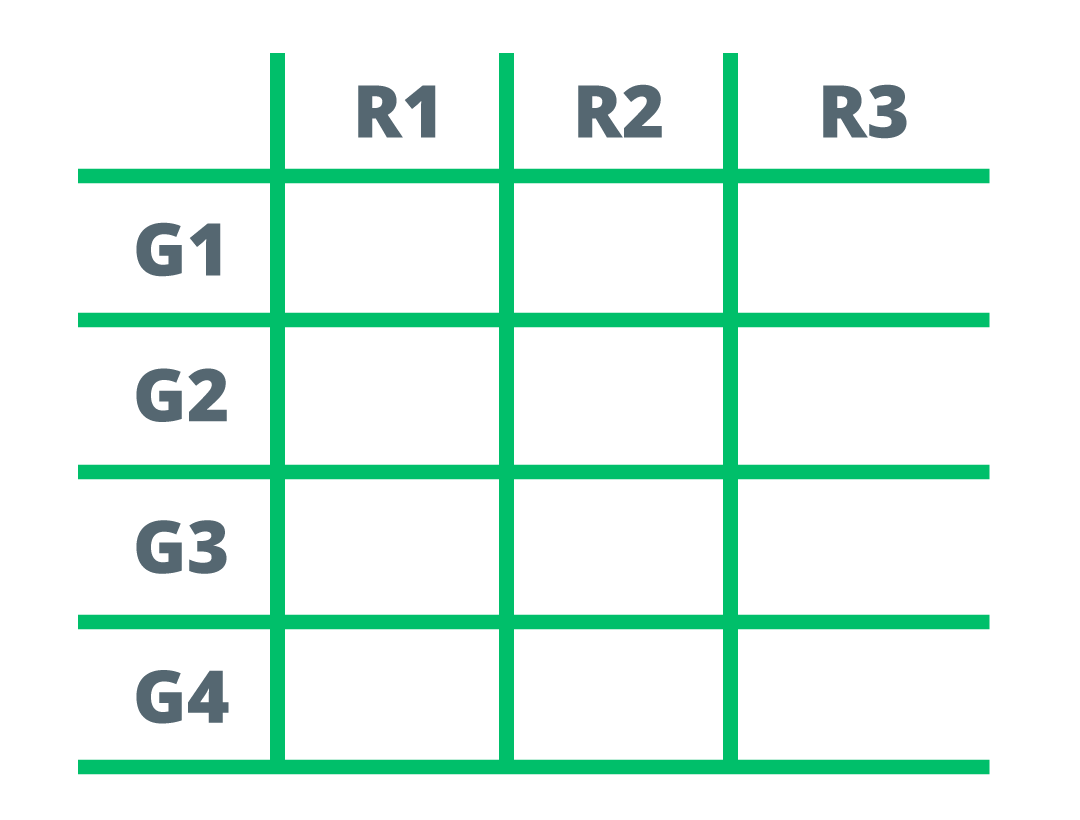 Risk Matrix
Overview your risks by grade.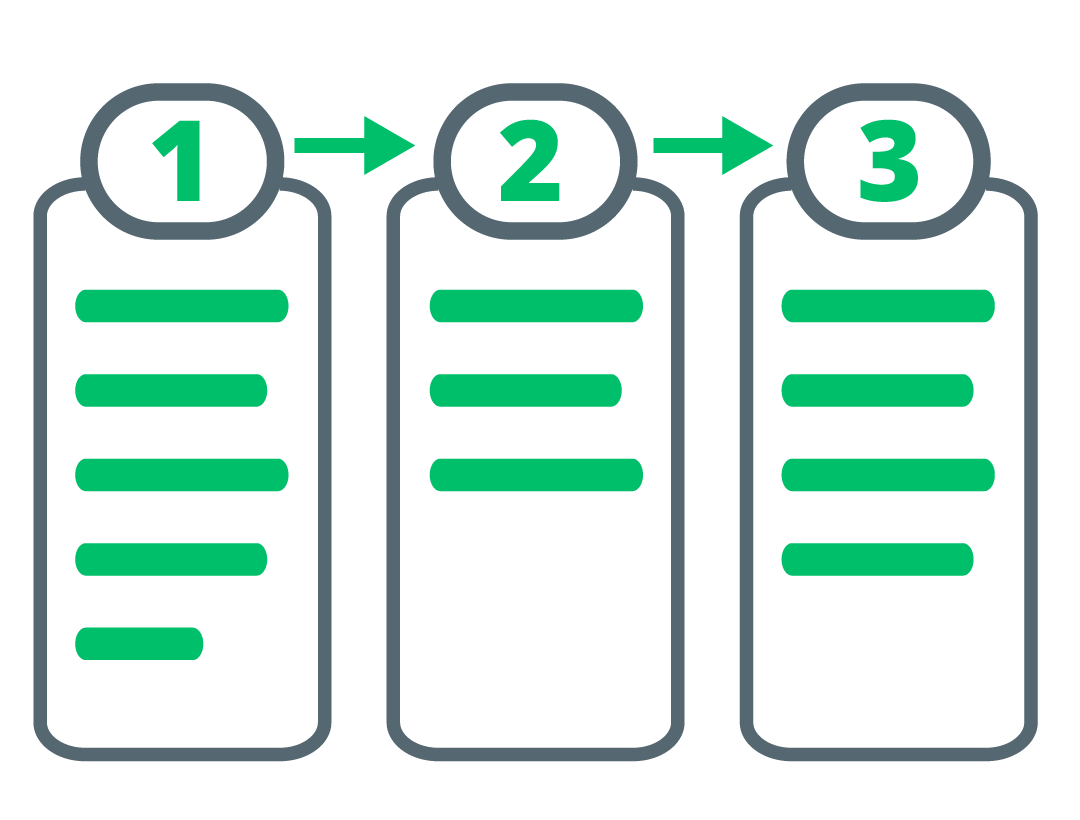 Mitigation plan
Structure a risk mitigation plan.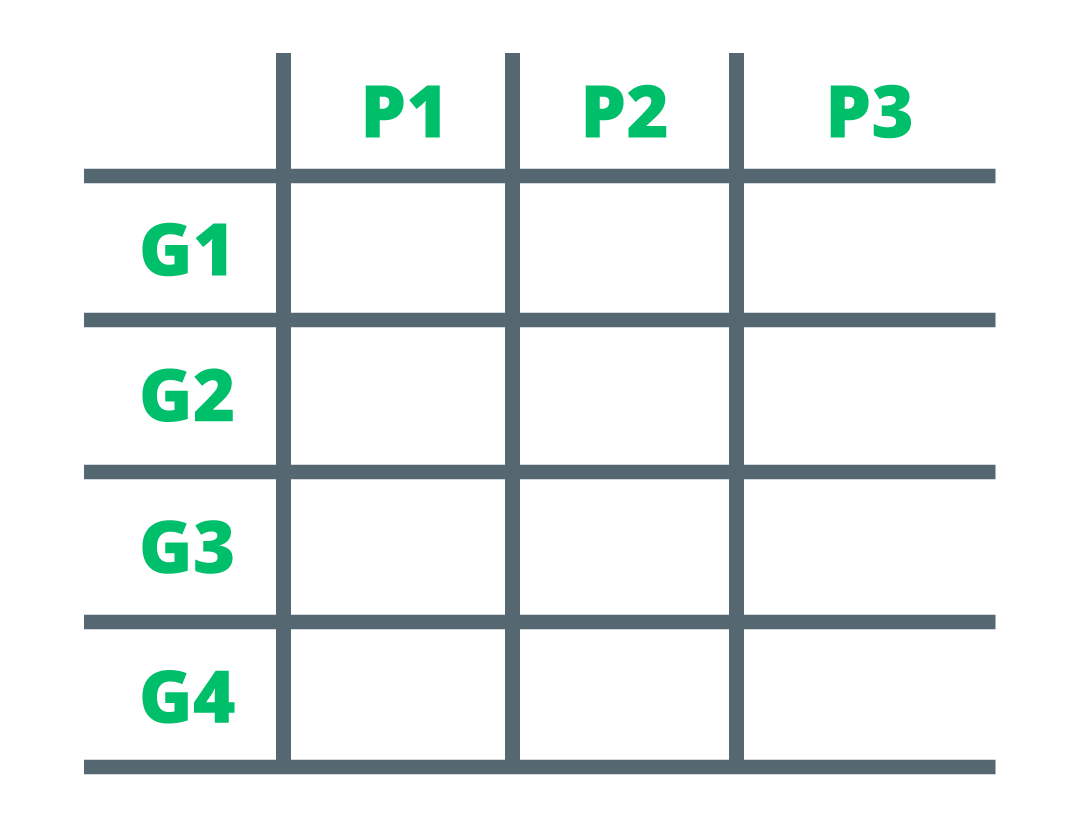 Process risk matrix
View your process in degrees.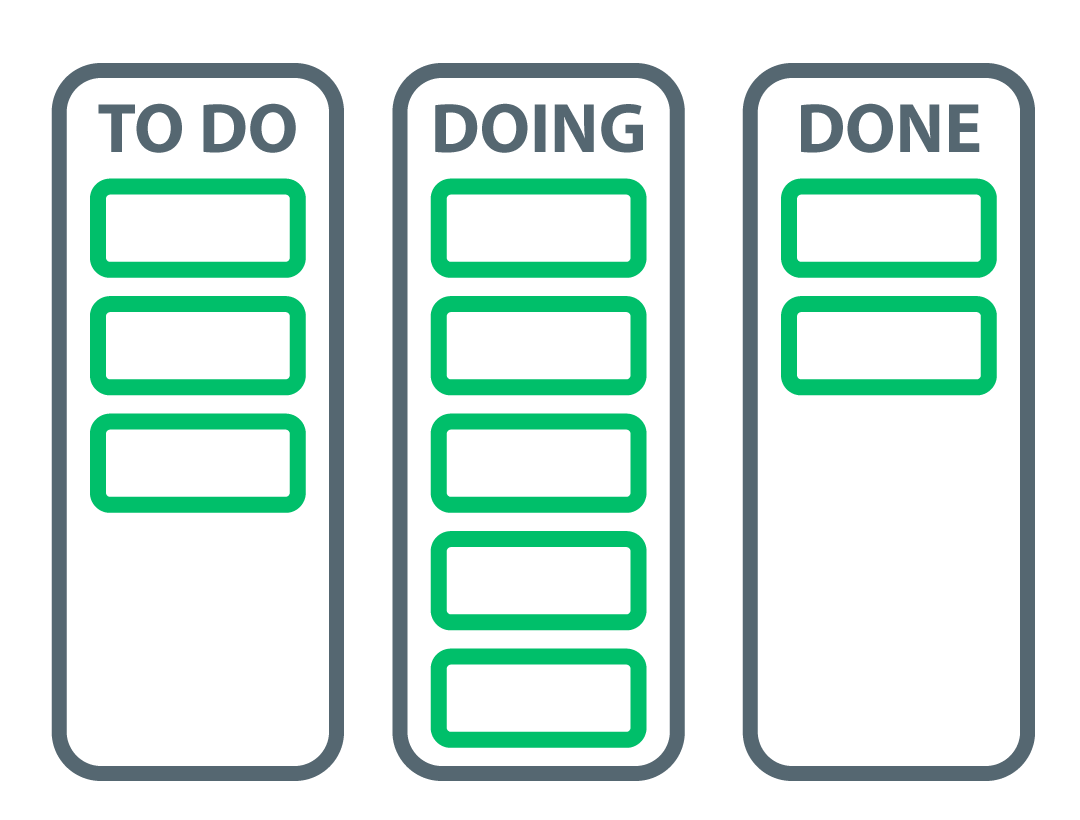 Follow up of actions
Agile management of your team's actions.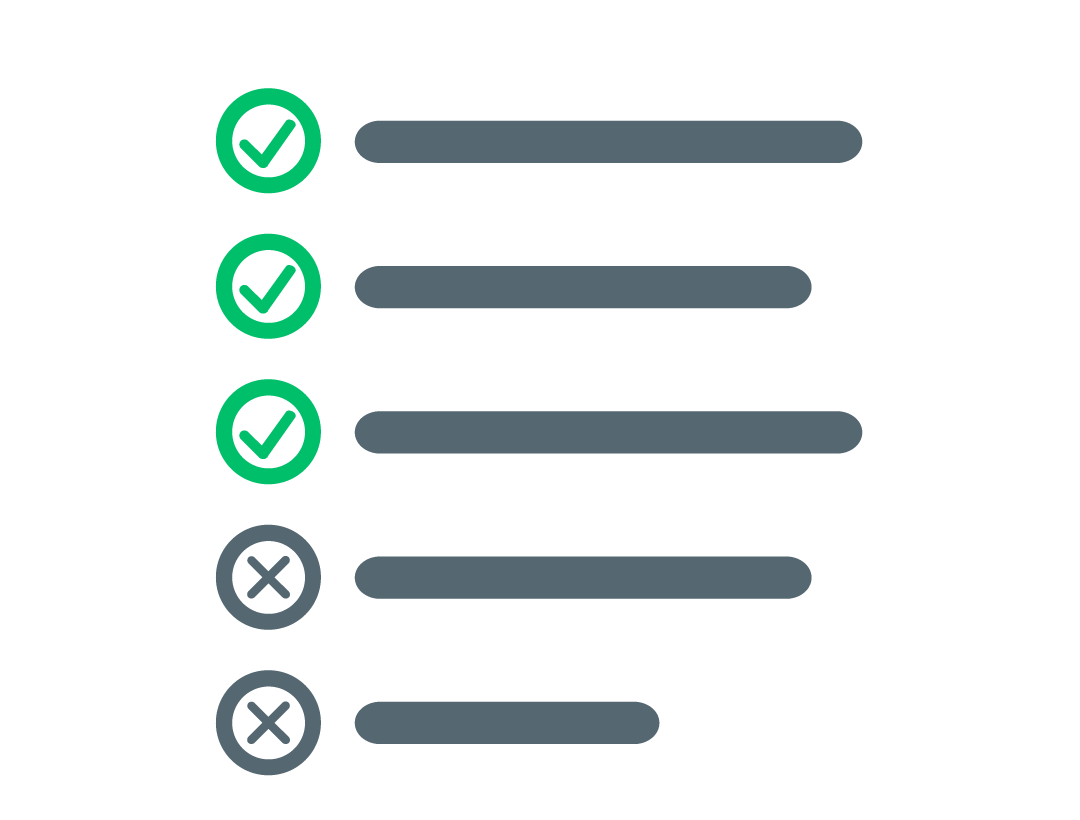 Pending management
Check all pending items at once.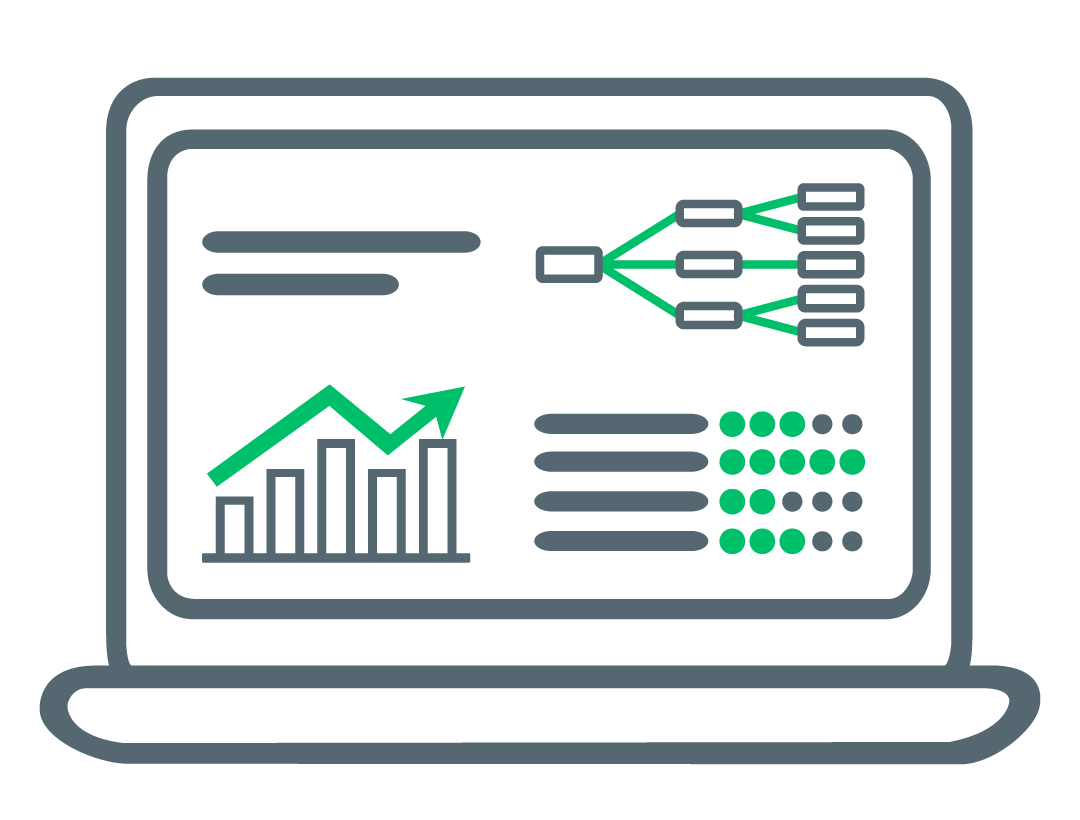 Centralized communication
Schedule meetings and present directly in the software, enable alerts and notifications.
See what customers say about Actio.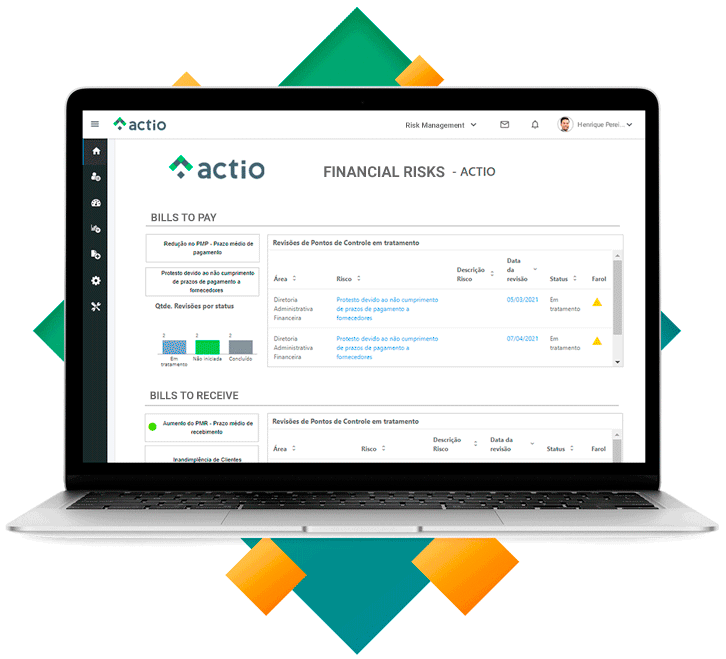 More control, less surprises!
— Efficiently manage all risks in an agile and integrated way. —
First, contracting the software greatly simplified the monitoring and risk management process. And why do I say it simplified? Because, in addition to concentrating all management in a single system, the solution is also a solution with a very adaptable and user-friendly structure. One of Actio's great differences is to put the methodology in a system that is easy to implement in the company. I recommend the Actio system and, from the first presentation, I could see that the company is very agile, has an excellent customer service and the teams that develop the system, together with the commercial team, have enormous synergy, which brings a lot of security, not only at the time of contracting, but also at the time of implementation and use.
Today we use the Strategic Management module and it is part of our daily routine. We use it to unfold the strategy for all areas and from there we follow the indicators that were defined daily. We have indicators that are monitored daily, weekly, according to the frequency of each one. But today our use of the system is daily.The software solved the problems regarding the recording of the developments that we do, the goals, everything is recorded. And what I thought was best was also the record of the negotiations that are carried out, because from there we can identify within the part of checking and adjust what has already been done to solve a certain problem, whether it worked or not.I believe that the biggest contribution we had with the software was in relation to the management, identification and solution of problems.
Integrate these modules with Risk Management and expand your results.
Ready to improve your risk management?
— Fill out the form and one of our consultants will contact you. —