If you run a company, you may have heard about the ESG approach and its relevance. With the advent of a new profile of investors and consumers, organizations are looking for greater environmental sustainability.  
Therefore, the purpose is to reduce the environmental, social, and governance system impacts of the current business management model. We invite you to learn more about the ESG perspective so that you can apply it in your company's everyday business.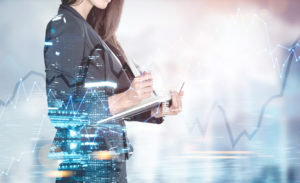 What 

is

 ESG?

 
ESG stands for Environmental, Social, and Governance. In other words, it is an assessment of a company's collective awareness of social and environmental factors.  
This way of thinking and approaching business is essential to sustaining a company. Investors are looking for much more than an enterprise that delivers profit. It is important that this profitability is also in line with the well-being of the entire system.  
The same goes for buyers/consumers. Many people are already involved in causes such as animal cruelty-free, fair trade, and vegan products. These are examples of how we can reduce harm to the planet and the population.  
In terms of management, the idea is to have honest, clear, and balanced leadership. This affects not only employees but also all people related to the company. The same goes for customers and suppliers.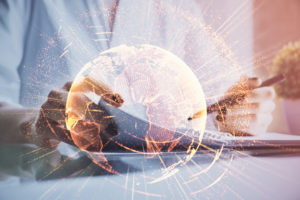 Environment, 

society,

 and governance

 
ESG cannot stand without its three pillars: Environment, Social, and Governance. Therefore, one pillar does not work without the other, as governance is encompassed within social which, in turn, leads to a healthy environment. See how they complement each other. 

Environment
The environment, or environmentalism, speaks of a company's commitment to the preservation of nature. Therefore, any environmental damage falls under this scope, so the company needs to discuss about the correct use of natural resources and clean energy sources.  
The more the company applies the 3 R's, recycle, reduce, and reuse, the closer it will be to balance in this pillar. The use of straws or paper bags made from recycled and/or sustainable materials is part of the implementation of more efficient and environmentally friendly processes, to mention just one example. Each group should evaluate how it can do good for the planet and avoid overexploitation of its raw materials.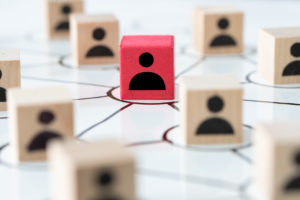 Social
The social approach speaks of attention to the life quality of people in general and of the company's public. Therefore, it includes customers, professionals, suppliers, and the entire community around the organization and the areas reached by the brand.  
Some examples here are the care with the inclusion of minorities and the promotion of diversity. In addition, it is also essential to have gender, social, racial, and all-around equality in the hiring process.  

Governance
Governance, or corporate governance, is the company's risk management. This pillar addresses corruption and fraud within the company. Therefore, avoiding these practices helps to keep an overall good reputation, attracting more investors and customers.  
So here are the correct use data, never use false IDs, fake cards, or fraudulent checks. Therefore, when working on this point it is fundamental to talk about ethics and transparency in all management.  
These three ESG approaches make up the differential of sustainable companies going forward. So, let's talk more about these pillars in the daily life of the company.

The importance of ESG in everyday life

 
By understanding what ESG is, it is easier to understand its importance in a company's daily operations. Knowledge of these terms helps to have a better world, beyond theory, but encompassing these three main sectors. 
With this, it is important to avoid the emission of pollutants, invest in social programs, work with clarity in the management of equipment, thus keeping an honest and ethical coexistence for all.  
The key word is sustainability. Following this idea, it is possible to be ahead in the market by being a company of the future. Always growing, but in a way that is healthy for society, for the environment, and for the organizational system. 
Now you know what ESG is and how it works in a company. Therefore, you need to be careful to see if the three pillars are in harmony.  
Did you like this topic? Tell a friend about Environment, Social and Governance.