In the corporate context, performance evaluation is a fundamental practice that is gaining more and more prominence in institutions and companies amid increasing globalization.
Therefore, it is essential to understand the importance of performance assessment models to improve the performance of employees and teams. Therefore, in this blog, we will explore what performance assessment is, its main models, how to apply it, and much more. Good reading!
What is performance evaluation?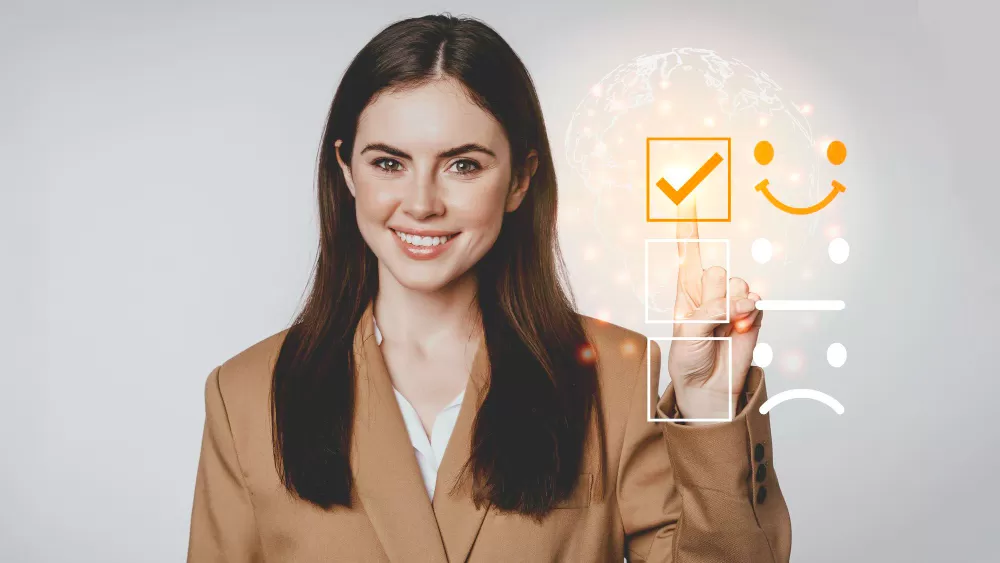 Performance assessment, also known as performance evaluation, is a methodology that aims to analyze and evaluate the performance of employees or teams within an organization.
In the business context, the concept of performance evaluation is to be an essential methodology for professional development. Since it allows managers to understand employees' progress about the company's goals and expectations.
Furthermore, this tool aims to provide constructive feedback, identify areas for improvement, and recognize employees' strengths.
Examples of performance review templates
There are several performance evaluation models, each with its specific characteristics and objectives. In this text, we will explore some of the most common models, check out what they are:
1- 360 Degree Assessment
Regarding 360-degree assessment, we can define it as a comprehensive method that involves collecting feedback from various sources, such as co-workers, supervisors, and subordinates.
Additionally, this approach provides a complete view of an employee's performance, identifying areas of strength and areas in need of improvement.
2- Nine Box Matrix
The nine-box matrix is ​​a model that combines an employee's current performance with their growth potential. It is represented by a 3×3 matrix, in which the vertical axis evaluates performance and the horizontal axis evaluates potential.
Additionally, this helps classify employees such as "high performance and high potential", "high performance and low potential" and so on, guiding development and promotion decision-making.
3- 180 Degree Assessment
The 180-degree assessment is a more simplified model, which involves evaluating an employee's performance from two sources: their supervisor and the subordinates themselves.
Therefore, this approach aims to provide a balanced view of performance, highlighting both the leadership perspective and co-worker perceptions.
4- Graphic scale
Considered one of the most traditional performance evaluation methods, graphic scale evaluation evaluates employees based on a series of pre-defined criteria.
In this case, evaluators assign grades or classifications to each criterion, allowing a more quantitative analysis of performance. Additionally, this approach is easy to apply but may be limited in gaining broader insights into performance.
5- Self-assessment
In this model, employees evaluate their performance and then discuss the results with their managers. Furthermore, this methodology promotes self-reflection and personal development.
How to carry out an effective performance evaluation?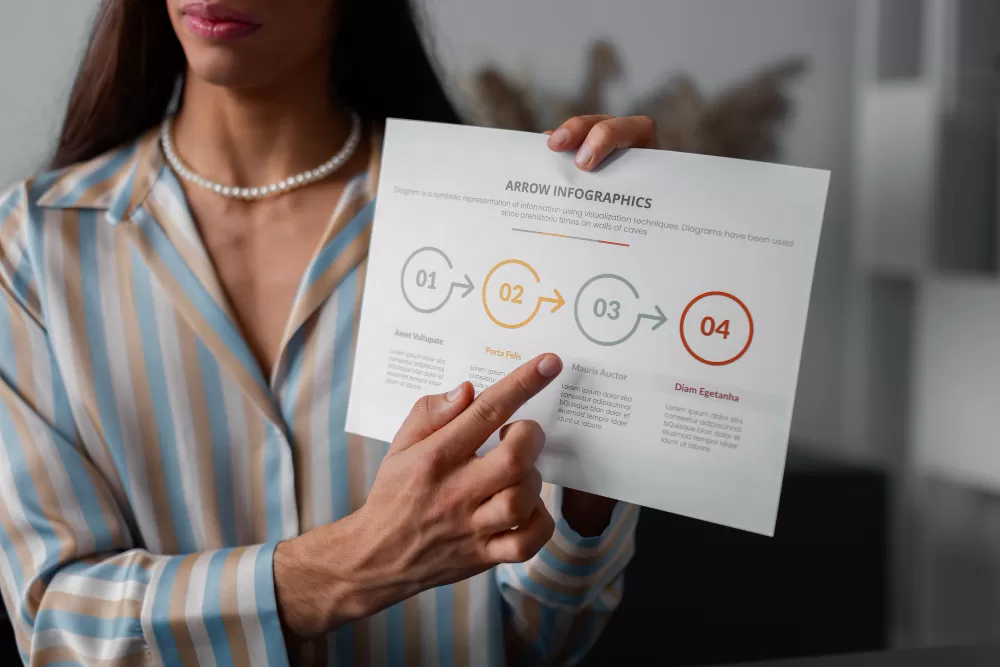 Now that you know what performance evaluation is and what its main models are, it's time to discover how to apply the tool.
However, conducting an effective performance review requires a well-structured process. Therefore, check below the essential steps to conduct a successful performance evaluation:
1- Establish clear objectives
The first step is to define the objectives of the performance evaluation. What goals does the organization want to achieve with the process? Additionally, this action may include developing skills, promoting employees, or identifying areas of training.
2- Data collection
Gather relevant information about the employee's performance. That is, this can include quantitative data, such as goals achieved, as well as qualitative feedback from colleagues, managers, and self-assessment.
3- Establish evaluation criteria
Additionally, define clear criteria for evaluating performance. Therefore, the criteria may vary according to the role and established goals, but they must be objective and measurable.
4- Conduct assessment interviews
Schedule individual meetings with employees to discuss their performance. During these conversations, provide constructive feedback and establish development plans.
5- Identify areas for improvement and recognition
Based on the data collected and discussions, identify areas where the employee can improve and recognize their strengths. Furthermore, recognition is an important part of motivation.
6- Develop an action plan
With the assessment complete, create an action plan that includes development goals and resources needed to improve performance.
7- Follow-up
Finally, keep in mind that the assessment process should not be a one-time event. Therefore, carry out regular follow-ups to check progress and make adjustments as necessary.
Question & Answers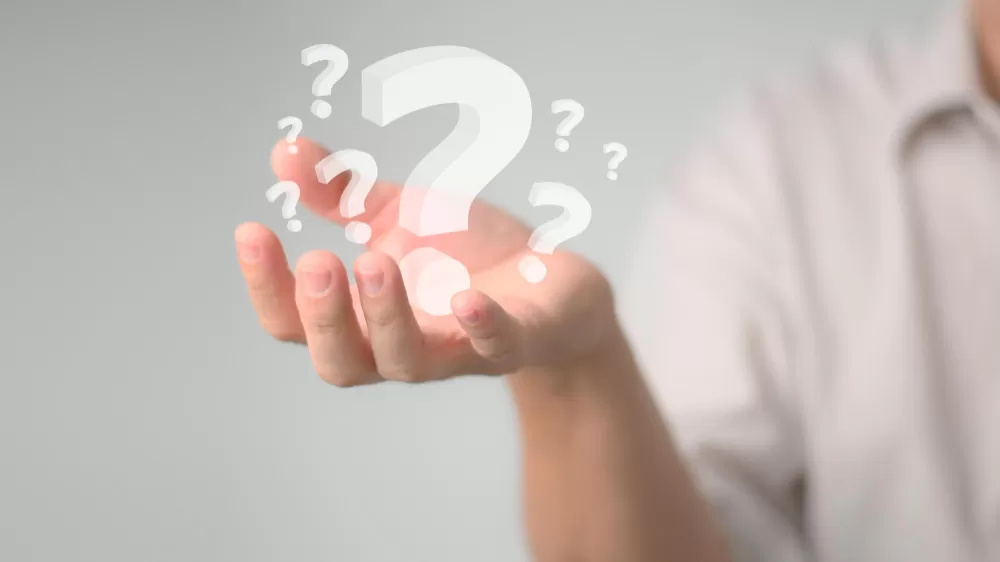 1- How important is performance evaluation?
Performance evaluation is important because it helps identify areas for improvement and, in addition, allows for employee development and organizational growth.
2- How often should I carry out performance evaluations?
The frequency of performance reviews can vary, but it is common to carry them out annually. However, some companies opt for more frequent assessments, such as quarterly or semi-annual.
3- What is the best performance evaluation method?
There is no single method that is best for all organizations. The ideal method depends on the company's needs and culture. In other words, it is important to choose the method that aligns with your organization's objectives.
4- How to deal with negative performance reviews?
The ideal approach to negative reviews is to provide constructive feedback and a development plan. Furthermore, this action helps employees improve and overcome challenges.
5- What are the benefits of performance evaluation for employees?
Benefits include recognition of achievements, skill development, career advancement, and improved performance.
Conclusion
Performance evaluation plays an essential role in employee development and the effectiveness of organizations.
Therefore, choosing the right method and implementing it correctly is essential to obtain positive results. By evaluating performance consistently and constructively, companies can achieve long-term success.
Don't forget to follow Actio on Instagram, LinkedIn, and Facebook.
Did you like the content? Tell me in the comments.